What is the Native Advertising Institute and what do we do for native advertising professionals?
Where will your publication be in five years? Thriving media companies have already embraced native advertising. In fact, native ads are on the rise–making up two-thirds of advertisers' display budgets. Start your transformation here.
What we do
The Native Advertising Institute is dedicated to helping publishing professionals accelerate their strategic and tactical understanding of the native advertising discipline and excel in their practice.
Whether you are a die-hard expert or just getting started with native advertising, this is where you can find the insights you need to elevate your game.
The annual signature events are a place to gather with like-minded to build strong relations and share learnings, and to discuss the current state of the discipline as well as future growth.
Why we do it
It's simple really. We want to raise the bar for native advertising. The emerging discipline calls for a place to learn more about how to actually make native advertising work, how to avoid the pitfalls, and how to drive maximum results.
Advertisers from all industries seek ways to get their messages across to the right peers.
Native advertising and its audience-first discipline is focused on creating the best possible audience experience by providing relevant and useful content in a format that adds to the reader experience and stays true to the form and function of the media.
Native advertising holds fantastic potential for everybody involved, and native advertising done right will turn audience engagement into actual business results.
It is our hope that as many of you as possible will join us on this mission to unleash that exact potential.
Our Story
Many questions may just lead to new ideas and new solutions. And Native Advertising Institute is the product of just that. The NAI was founded in 2015 as a digital hub where both publishers and marketing professionals could to go to find answers to all their questions about native advertising.
Native Advertising Institute is founded by Jesper Laursen, the CEO of Brand Movers and Media Movers. The companies work with content marketing and journalism, respectively.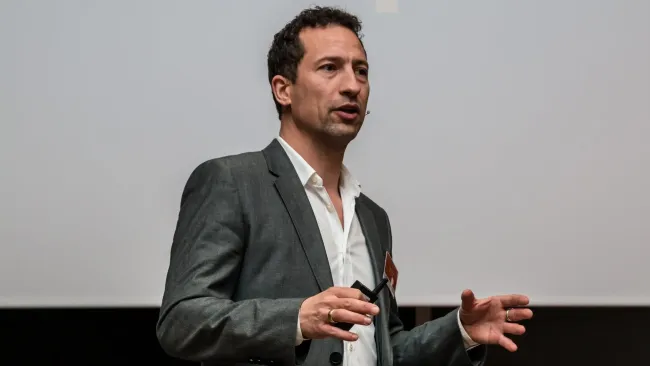 Jesper, a passionate content marketing and native advertising entrepreneur and speaker, believes that native advertising done right holds a great potential for getting your message across to the right people, at the right time, and in the right manner.
The NAI hosts the Native Advertising DAYS, which is THE biggest global conference dedicated to native advertising. In addition, the NAI runs the annual Native Advertising Awards program to acknowledge and reward great native advertising and promote inspiring, effective and creative work that helps organizations worldwide achieve their goals and tell great brand stories in a non-disruptive way.