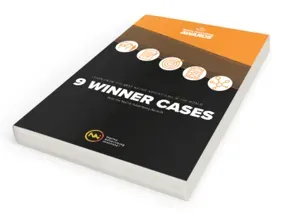 E-book
Get your copy of 9 Winner Cases from The Native Advertising Awards
Get your copy now
For the third year in a row, we've conducted a collection of case studies featuring award-winning native advertising examples.
Get all the tips and tricks that made some of the best native advertising in the world from The Native Advertising AWARDS 2019 in our game-changing E-Book.
By downloading a copy of our game-changing e-book, you'll will be inspired by the best and learn:
How leading media companies create successful native advertising campaigns
Which strategies and KPIs they use
Which formats work on which platforms
How to reach a variety of target groups
How you can win a 2021 Native Advertising Award of your own.
Get access to the ebook now
Fill in the blanks and you are good to go