You might have seen the label 'Promoted' on tweets in the time line on Twitter. But what are promoted tweets on Twitter?
Promoted tweets are ordinary tweets purchased by advertisers who want to reach a wider group of users or to spark engagement from existing followers.
Promoted tweets are clearly labeled as 'Promoted' when an advertiser is paying for the placement on Twitter. But apart from that promoted tweets work just like regular tweets and can be retweeted, replied to, favorited and more.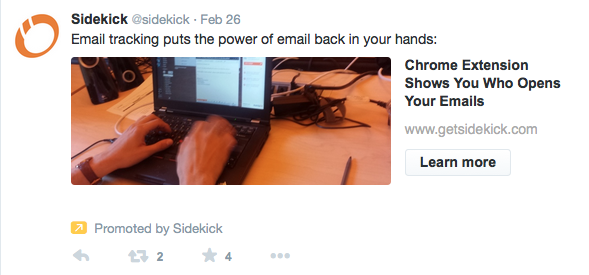 A promoted tweet will show up in the user's timeline and be labelled 'promoted'.
The way you promote tweets on Twitter is very easy.
Four step guide to promoting a tweet:
Select 'Advertise' on the Twitter main page and select country.
Compose a tweet and click the 'tweet' button.
Select demographic, run time and devices.
Choose how much you want to spend. Twitter will optimize your campaign to get the best result at the lowest price within your budget.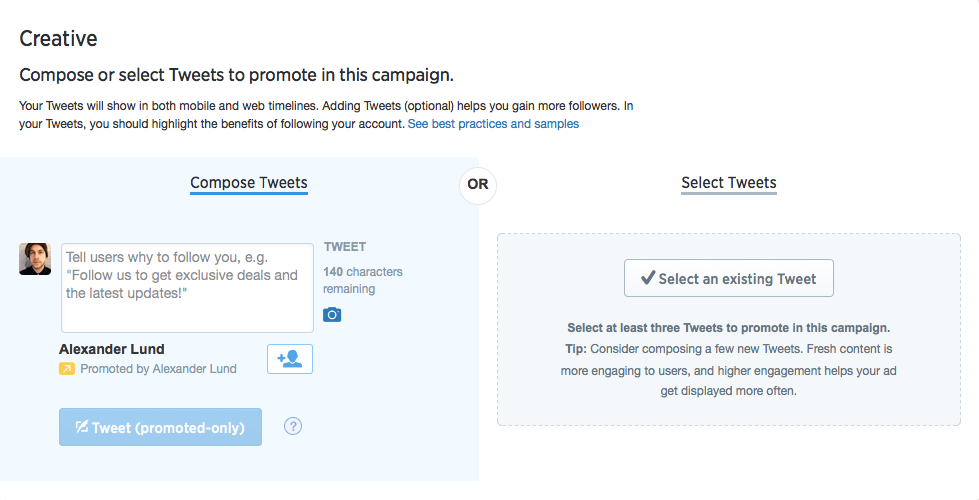 There are a range of settings which you can use to reach the aucience with your tweet.
What are promoted tweets on Twitter helping me achieve?
Promoted tweets work like regular tweets but can reach more people who are interested in your business.
If your goal is to drive a certain action via Twitter, promoted tweets are a good way to promote engaging content.
Promoted tweets can:
Drive website traffic by asking users to click on your best content.

Offer deals in the copy of your tweets.
Drive leads.
Promote sales and give aways.
If you want to create awareness for your business, promoted tweets can help you do that in many ways.
Promoted tweets can:
Expand the reach of your content.
Connect with influencers by making sure they see your content.
Promote awareness around events and new products.
How will promoted tweets show up on Twitter?
Promoted tweets will show up at the top of relevant search results pages on twitter.com.
They will be visible within a user's time line if an advertiser has promoted a tweet that is relevant to that user. Brands or partners with enhanced profile pages may choose to pin af promoted tweet to the top of their time lines. Twitter may also display promoted tweets through Twitter's official desktop and mobile clients.
According to EHL Marketing there are both advantages and disadvantages to using promoted tweets:
Advantages
Cost effective type of pay-per-click advertising or PPC.
Promoted tweets increase message association.
Drive users away from Twitter and on to your landing page.
Possible to build your audience so your promoted tweet goes out to a highly targeted audience.
PPC scenarios can expect 1-4 % click rate. Twitter boats an impressive 3-5 % engagement rate.
Disadvantages
Small businesses will most likely not have access to an account manager.
A promoted tweet will disappear if people don't engage with it.
Tracking and reporting isn't as strong as other PPC platforms.
Promoted tweets may annoy some users and cause them to unfollow your account.