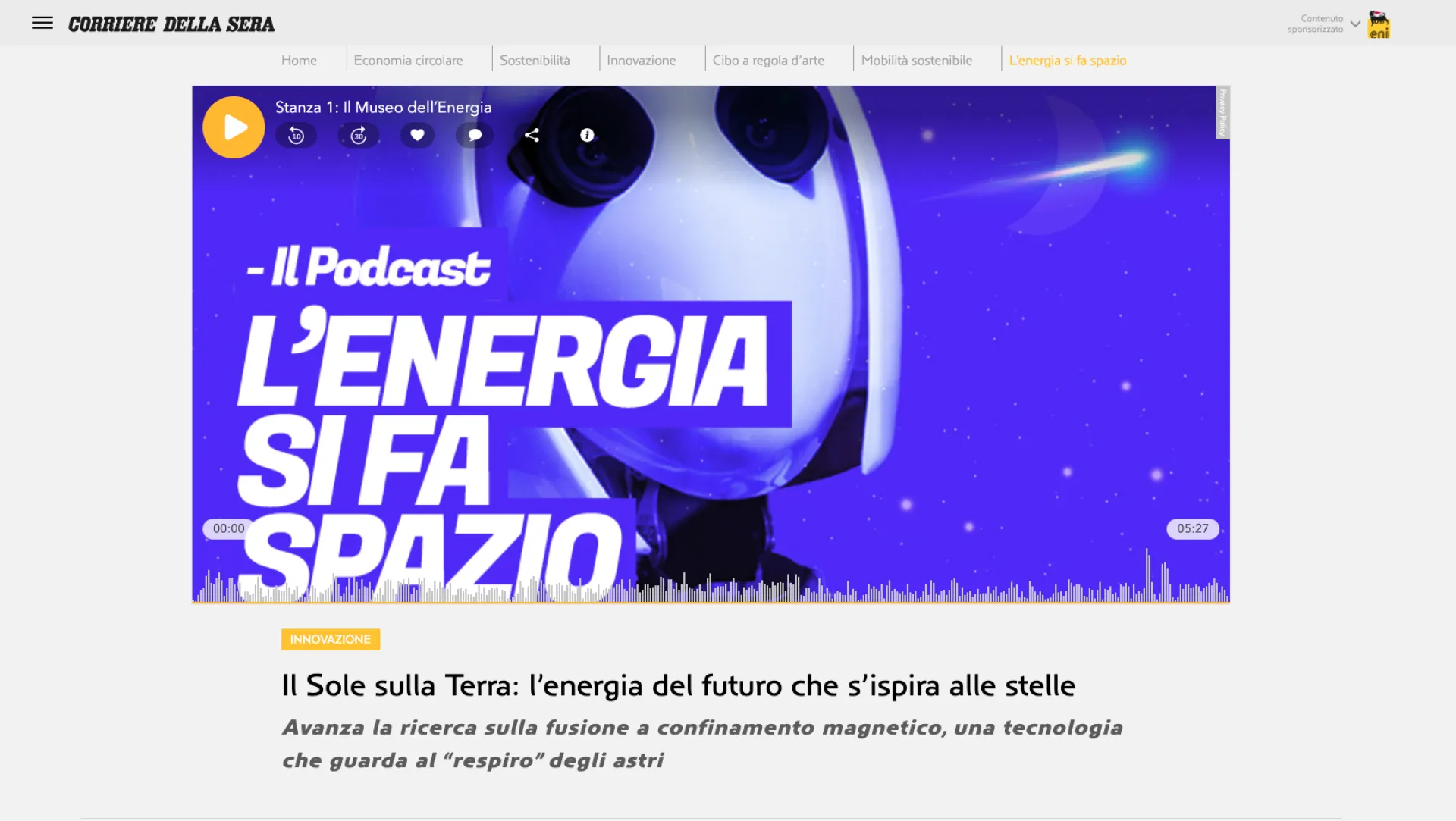 Goals and objectives
Eni is a multinational company with operations in 69 countries and is active in oil, natural gas, chemicals, biochemicals, and the production and marketing of electricity from fossil fuels, cogeneration, and renewable sources.
For the third consecutive year, we structured a 12-month course declined from ENI's specific communication needs.
Starting from the Client's brief, the project was developed on the key issues for ENI's communication goals:
Plenitude that has a mission to be at the customer's side to provide the most suitable solutions to consume less and better energy.
Talk about Benefit Societies that integrate into their corporate purpose, in addition to profit goals, the purpose of having a positive impact on society and the biosphere.
Telling the service economy, sustainability and relationship with the environment for ENI, businesses and territories that enhances the company through initiatives and funds.
Innovation and development in trying to improve the set of services and products for the consumer and how the company is increasingly focusing on young people and technology that can help and bring new ideas and new ways of working, more productive and useful for the facility.
We proposed to ENI to preside over and actively participate in the most important events related to Corriere della Sera. Below are the events that took place:
Italy generates Future: Italian PMI's on the future of the economy
Planet 2030: sustainability and ecological transformation
LOGIN: Innovation
The Beauty of Italy: territory
Campbus on Tour: project dedicated to young boys and girls