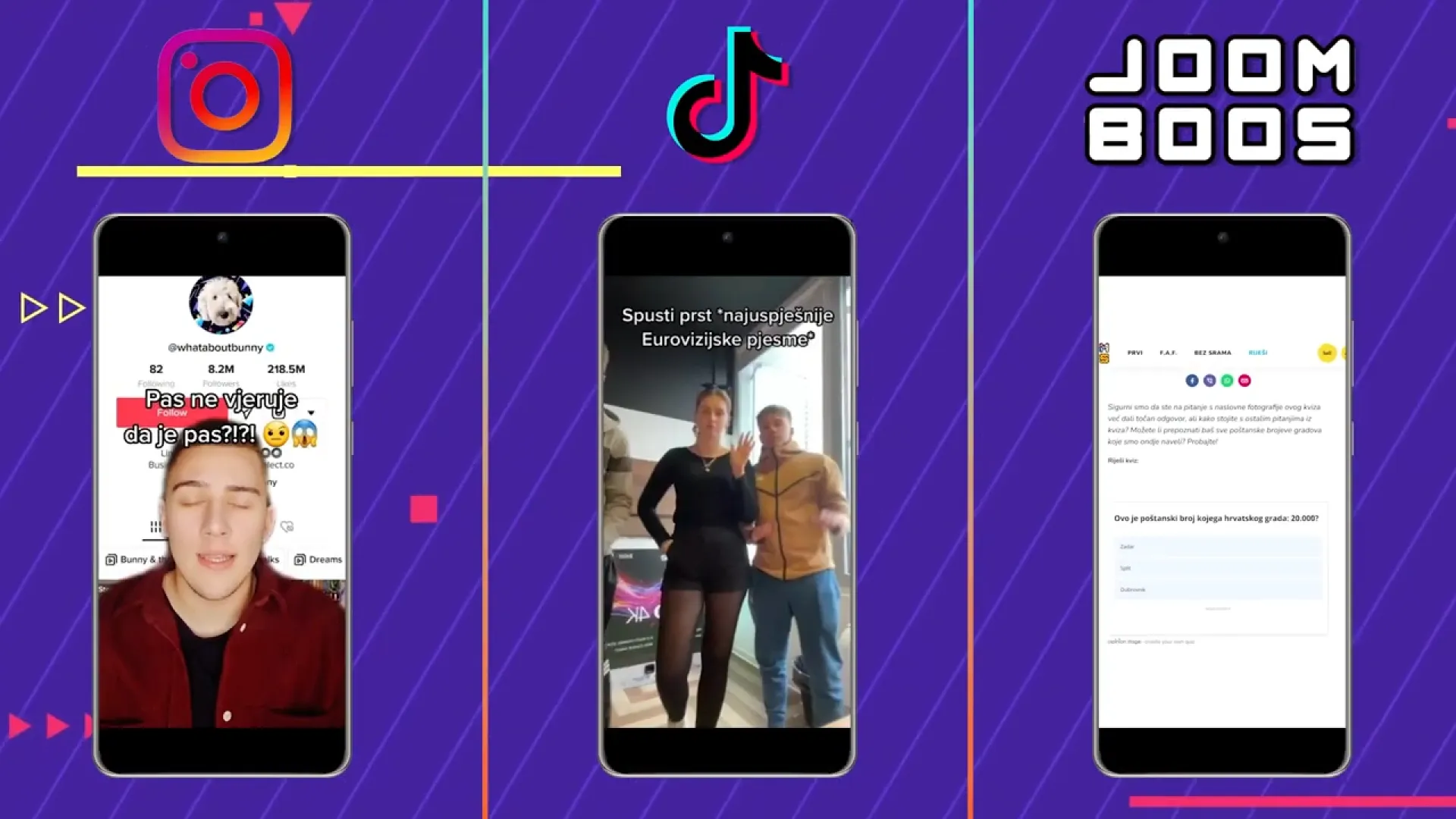 Goals and objectives
Alcohol is the most common and first addictive substance that young adults come into contact with. That in itself is a devastating fact, made worse only by the steady increase of alcohol consumption rates over the past few years. To say it's alarming would be an understatement.
Zagrebačka pivovara is well aware of that and has been consistently educating about the dangers of alcohol consumption through the RAZMISLI (THINK!) initiative. This year they wanted to reach the young adults with a message of responsible enjoyment: you don't need alcohol to have fun.
But here is the catch: a serious conversation is what's needed but how can you have a serious conversation with an un-serious target audience? You know GenZ - they are impossible, impenetrable, unpredictable digital nomads. How do you reach them?
That is where JoomBoos comes into play. JoomBoos is a digital hub that caters to all the entertainment needs of GenZ and young adults, covers the topics of their interests and enjoys the trust of over 2 mil followers. So, if you need to reach GenZ, JoomBoos is your best bet.
So we put our heads together, added 20 more influencer heads (like, metaphorically) and we came up with a plan: we will transform the brief into insights relevant to the selected channels, and then the influencers will shape those insights into vivid depiction of consequences of excessive drinking.
Quite a job. Let's dive in!