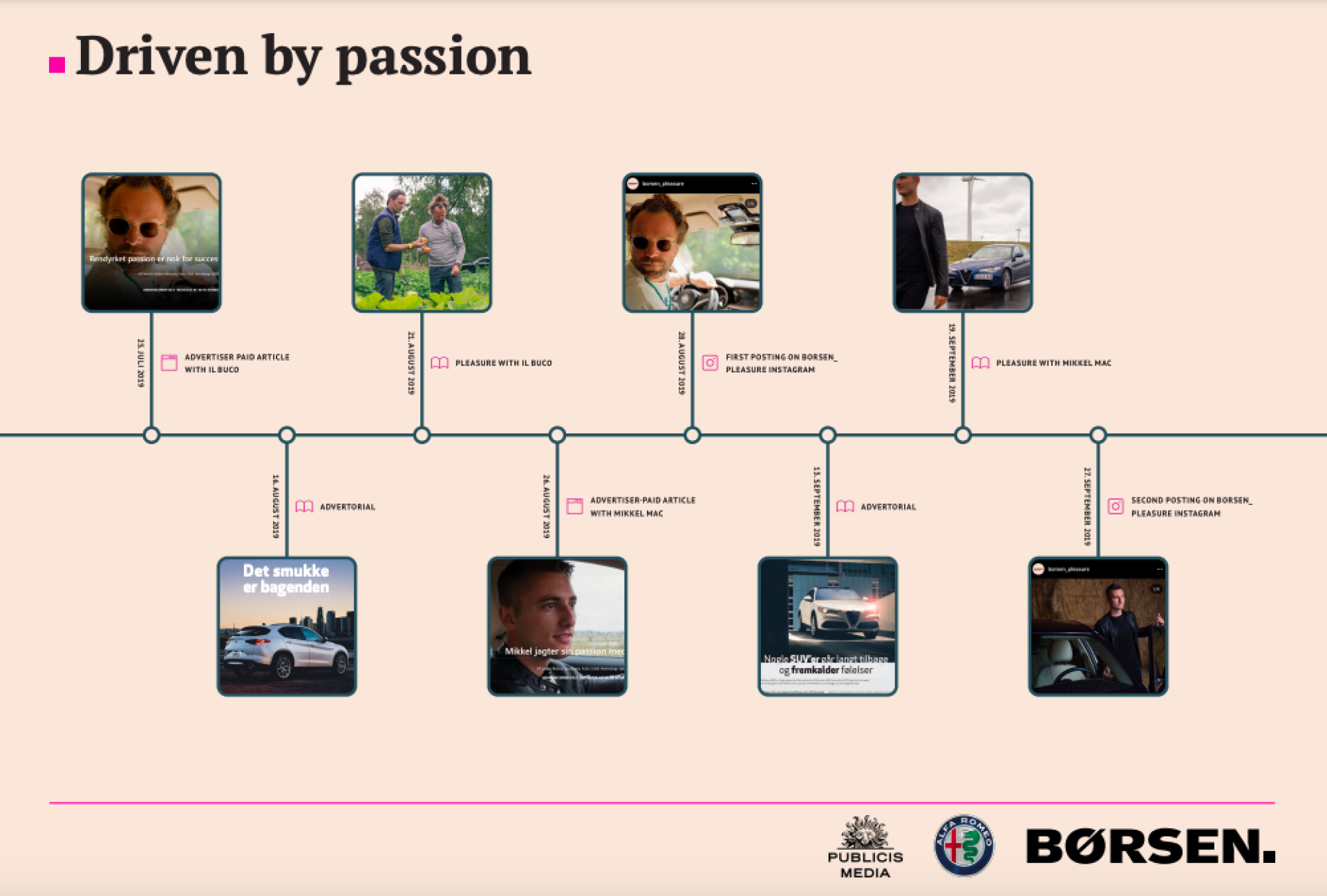 Goals and objectives
Have you found the passion that turns hard work into fun? Have you found your drive?
We often talk about passionate people in business, people who take the plunge and invest everything in fulfilling the dream. But how do you get the courage to go after the dream?
The same passion drives Alfa Romeo - the Italian car brand, founded in Milan in 1910 and today producing elegant cars with a lot of horsepower for the discerning buyer.
Therefore, there was a perfect match between Alfa Romeo and the leading business newspaper in Denmark, Børsen.
We created an inspiring but yet simple native campaign, that centered around strong storytelling about what it means to be so passionate about something that you can not stop doing it - what ever challanges you face - and leveraged the ecosystem of the digital and print mediaplatforms at Børsen to engage the target audience in a smart way.