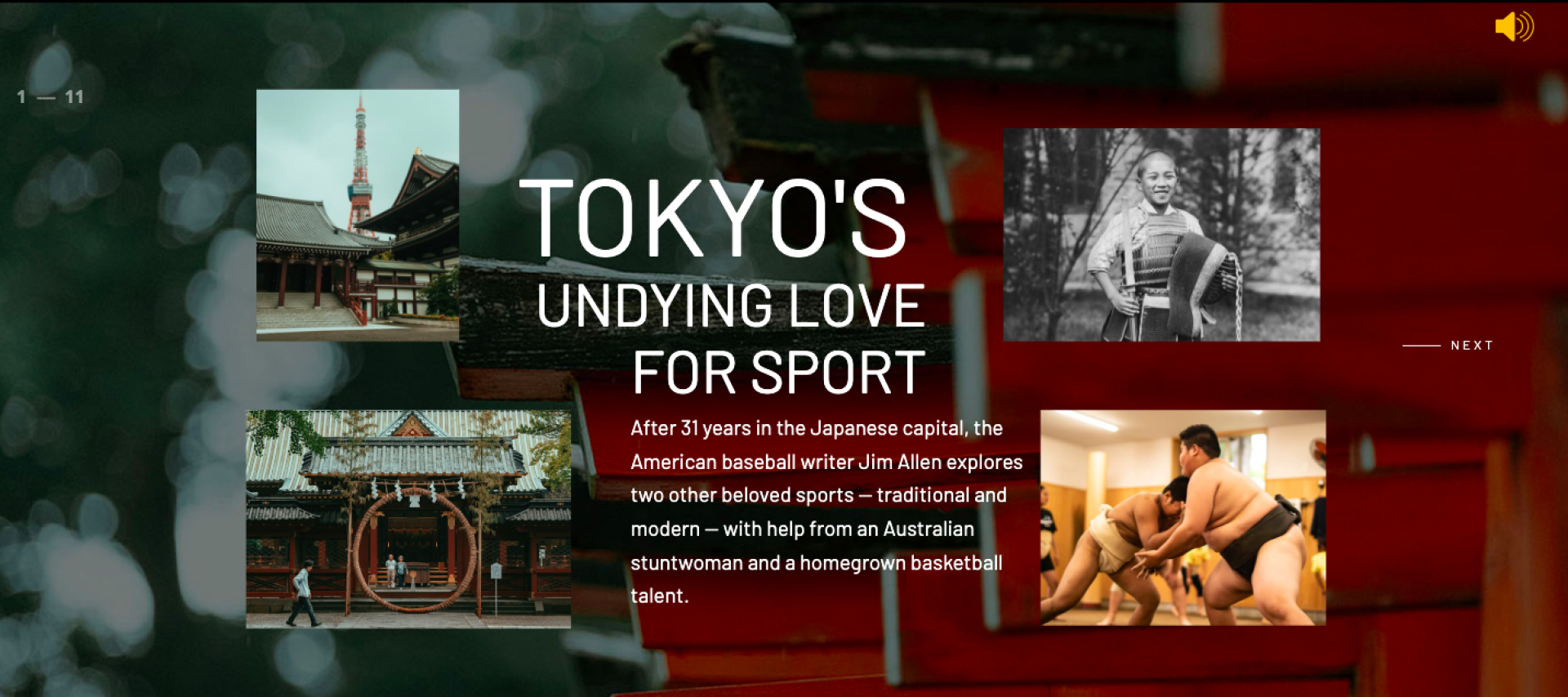 Goals and objectives
The Tokyo Convention & Visitors Bureau (TCVB) came to The New York Times' in-house marketing and creative studio, T Brand Studio, to create content that would drive sports tourism to Japan's capital and raise awareness of both Tokyo and Japan as leading sports destinations. With the Tokyo Olympics then fast approaching, TCVB wanted to put Tokyo on the map and showcase the city's love of sports, both native and American. Its target demographic went beyond regular holidaymakers to include affluent millennials from across Europe, Australia and North America.
Our mission for this partnership was to build a compelling story that engaged The New York Times audience and convinced them to consider Japan when traveling abroad. The content needed to appear native and take on our best practices, which we adopted based on insights from our newsroom's leading travel and sports coverage.
By partnering with The New York Times, TCVB could take advantage of our historic newsroom imagery, including images and film from our archives, to highlight the city as a globally recognized and credible sports destination. Our design featured people who represented both traditional and new sports in Tokyo — a key focus of the client's wider "Tokyo Tokyo" campaign. Additionally, these profiles had to have strong international ties outside of Japan to connect with the client's target audiences.