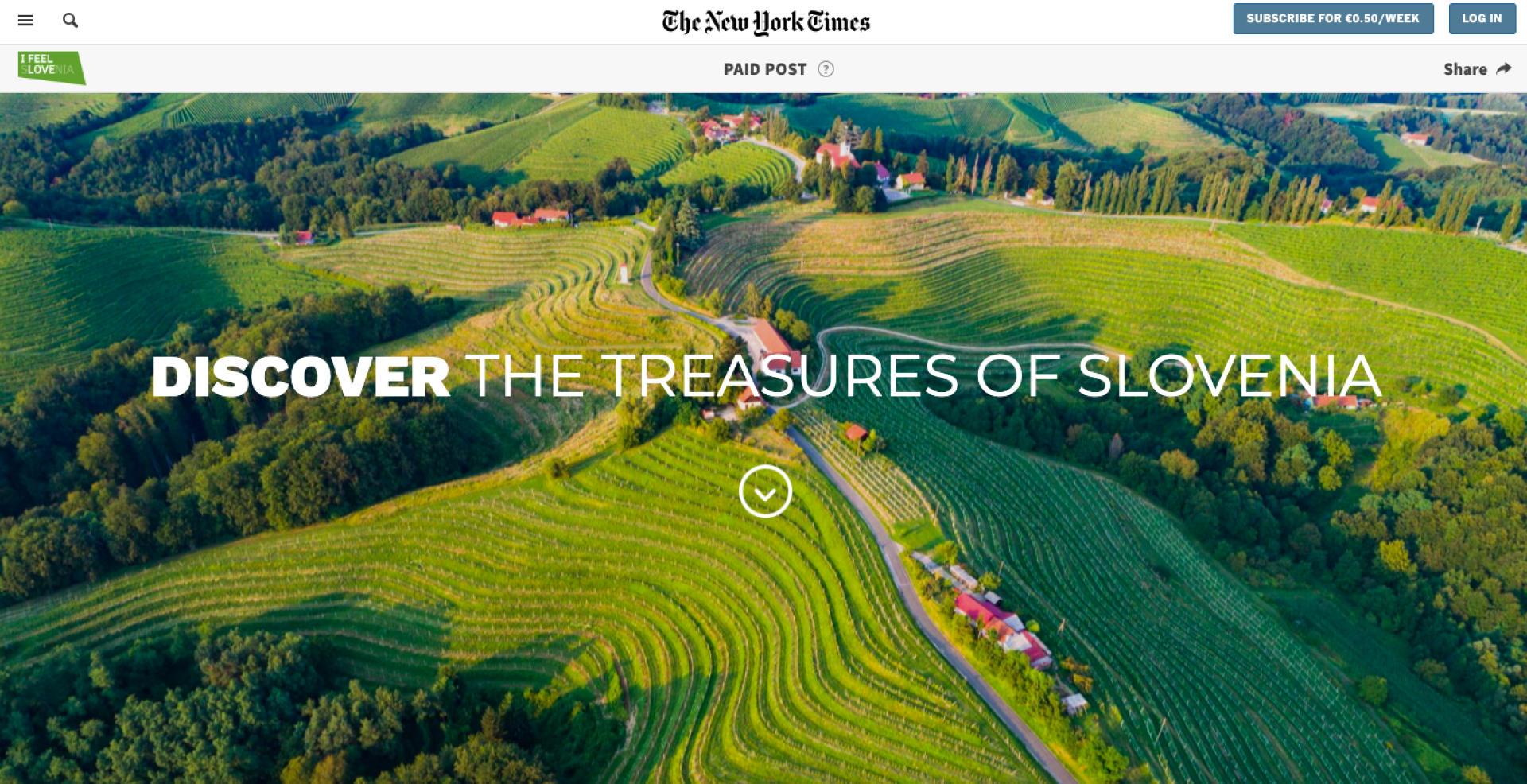 Goals and objectives
Slovenia has been something of a dark horse for American travelers exploring Europe. Despite being home to considerable natural beauty, a distinct history, a great outdoor lifestyle and an exciting food and wine scene, the Central European nation has rarely been considered alongside top European holiday destinations such as Italy, France, Germany and the U.K.
With a target audience in America — where few people have Slovenia top-of-mind — the Slovenian Tourism Board turned to The New York Times. As a publication, the Times was a strong partner thanks to the depth and breadth of our travel coverage, a dynamic Paid Post advertising environment and an audience that's curious about the world while also possessing the means to make a trip to Europe. The client had a small budget for this campaign, so our work had to be extremely well targeted to create as high an impact as possible.
Or order to best showcase Slovenia's different regions and attractions, we shaped our two-part series around the travel seasons of fall/winter and spring/summer, aligning them with likely times our U.S. readers might be planning trips to Europe. The series allowed us to pinpoint specific areas of the country — western Slovenia and the area around the capital — at the same time, to tailor our content to different kinds of travelers with different travel goals in mind.