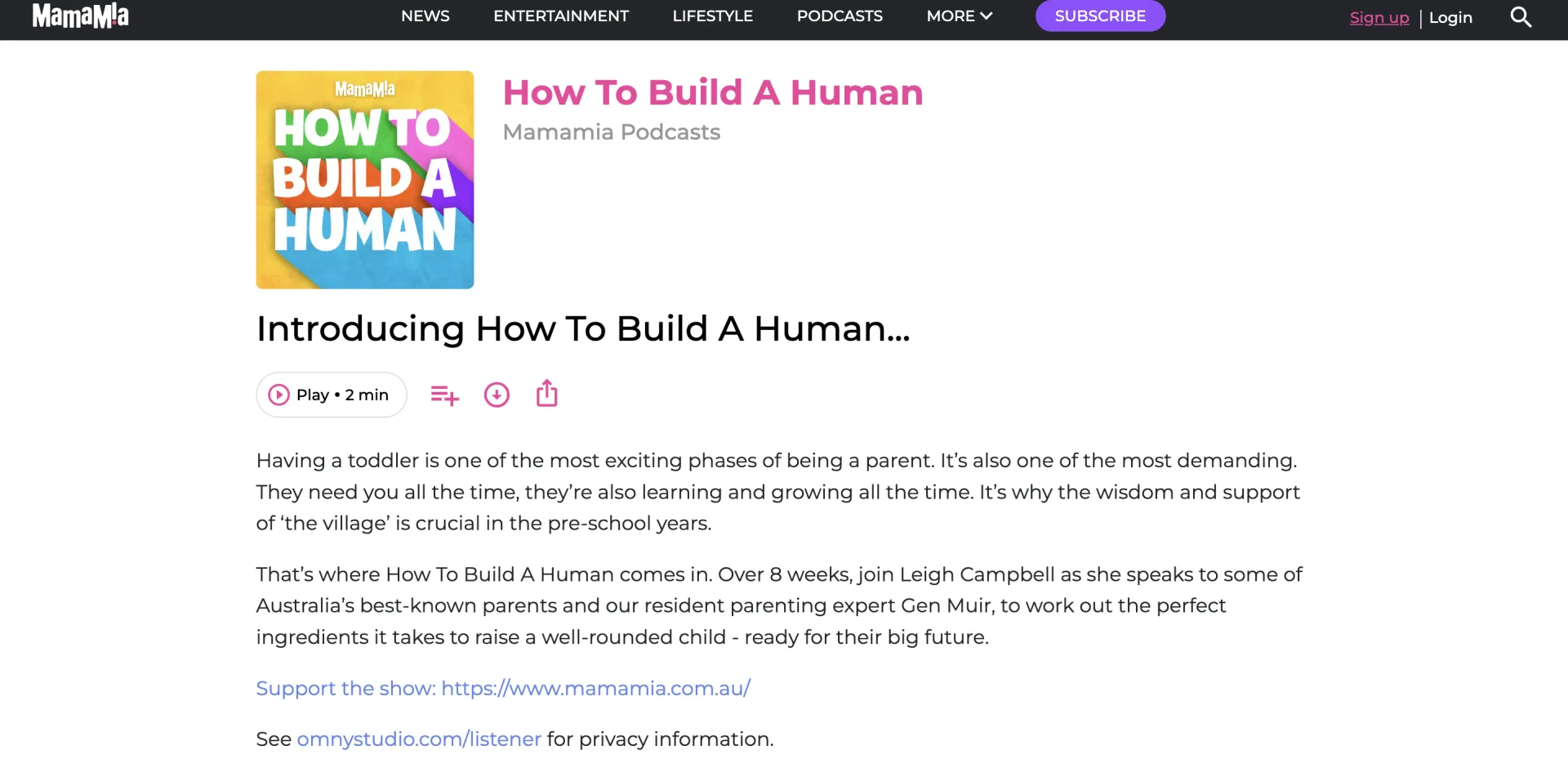 Goals and objectives
As a leader in developmental play, LEGO DUPLO had two clear objectives.
Drive relevance and desire among Millennial, Australian parents.
Help parents raise happy, confident kids who will thrive in the world of tomorrow.
The consumer need and LEGO DUPLO's offering:
Parents in 2022 are the most overwhelmed generation that we've ever known. From their kid's mental wellbeing, to climate change to the impact of social media; there's tonnes to worry about. Before they get to those challenges though, parents need to survive the …interesting toddler years, while helping their child with some transformative development milestones too. No pressure.
(Source: Mamamia Family Survey, January - February 2022, n=548)
90% of a child's brain develops by the age of five. In this period, one of the most powerful ways children contextualise their world is through joy; making play a fundamental part of a child's development. (Source: LEGO)
LEGO DUPLO is designed working closely with early educators to support kids' IQ and EQ developmental milestones;
Big bricks that take some trial and error for little hands, building resilience.
Drool-worthy colours, lovable themes and diverse characters and stories for kids to express who they are.
Millions of build possibilities, tailor-made for toddlers to grow their confidence.
Play style with no right or wrong to encourage lifelong discovery.
Project Mission:
Together, Mamamia and LEGO DUPLO aimed to provide genuine support to overwhelmed Australian parents, showing them that they do not need to choose between helping their child's development and helping them grow up happy.