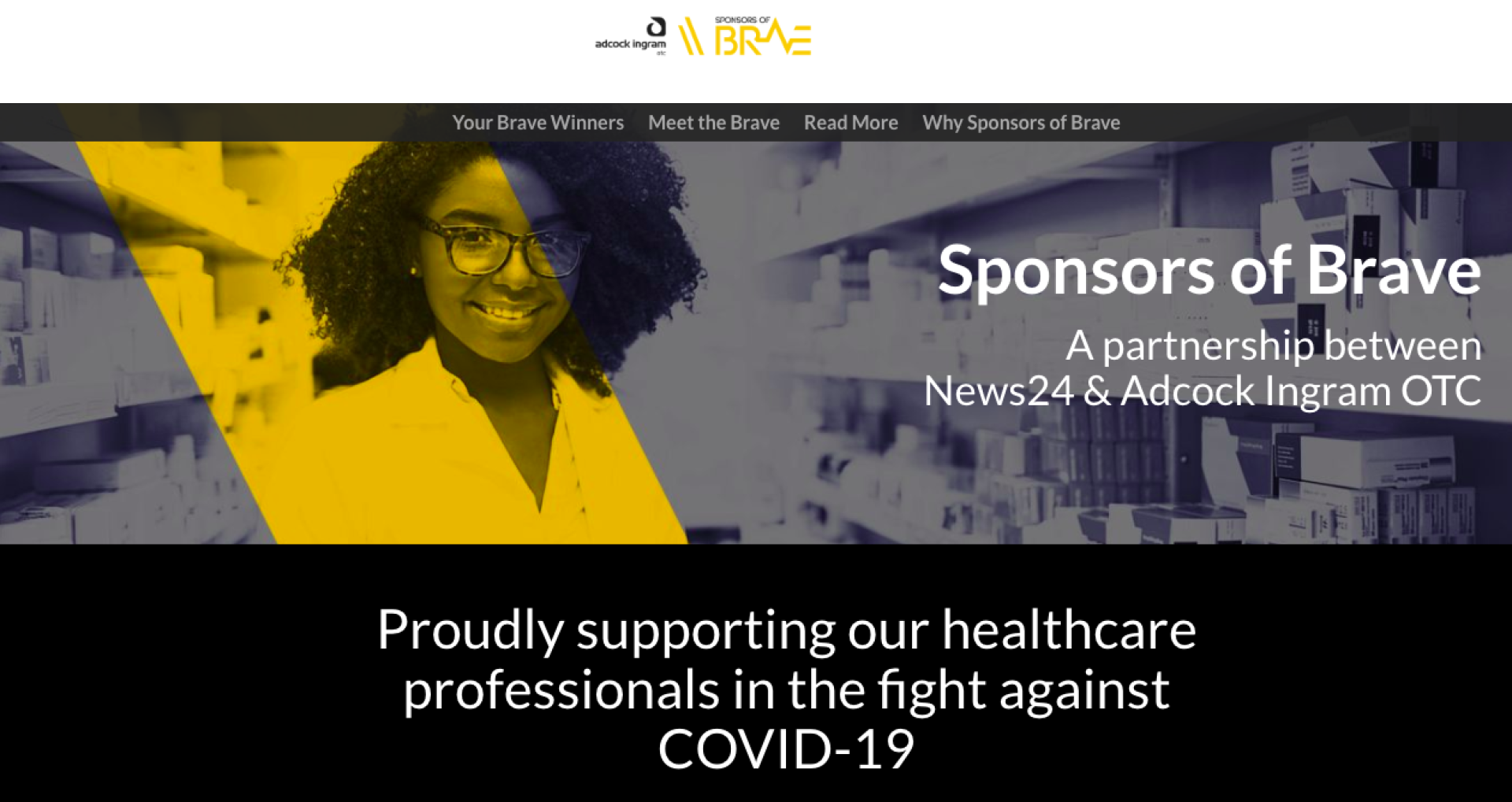 Goals and objectives
Healthcare professionals are often overlooked or taken for granted and we wanted to change this message. We started this project before covid-19 hit our shores, before the global movement to honor those healthcare professionals on the frontlines fighting coronavirus began, and while we knew when we launched how important telling the stories of brave healthcare workers was going to be, we could never have imagined how relevant and necessary this campaign would become during the global pandemic.
Adcock Ingram OTC wanted to create a digital first, disruptive campaign. The client wanted to create a project that created positive brand association with its clients, positioned them in the forefront of the minds of healthcare professionals and showed they were recognizing and giving back to their customers.
News24 is always looking to share good news stories. In addition to our award-winning breaking news content we are committed to content that uplifts and inspires too. News24 has once again been named South Africa's most trusted news brand and, as a result, we take our commitment to telling real South African stories seriously. A campaign like Sponsors of Brave does this and we were glad to partner with Adcock Ingram OTC to tell stories of community empowerment, of people bravely facing adversity and going above and beyond to help others, that makes all of us feel good.