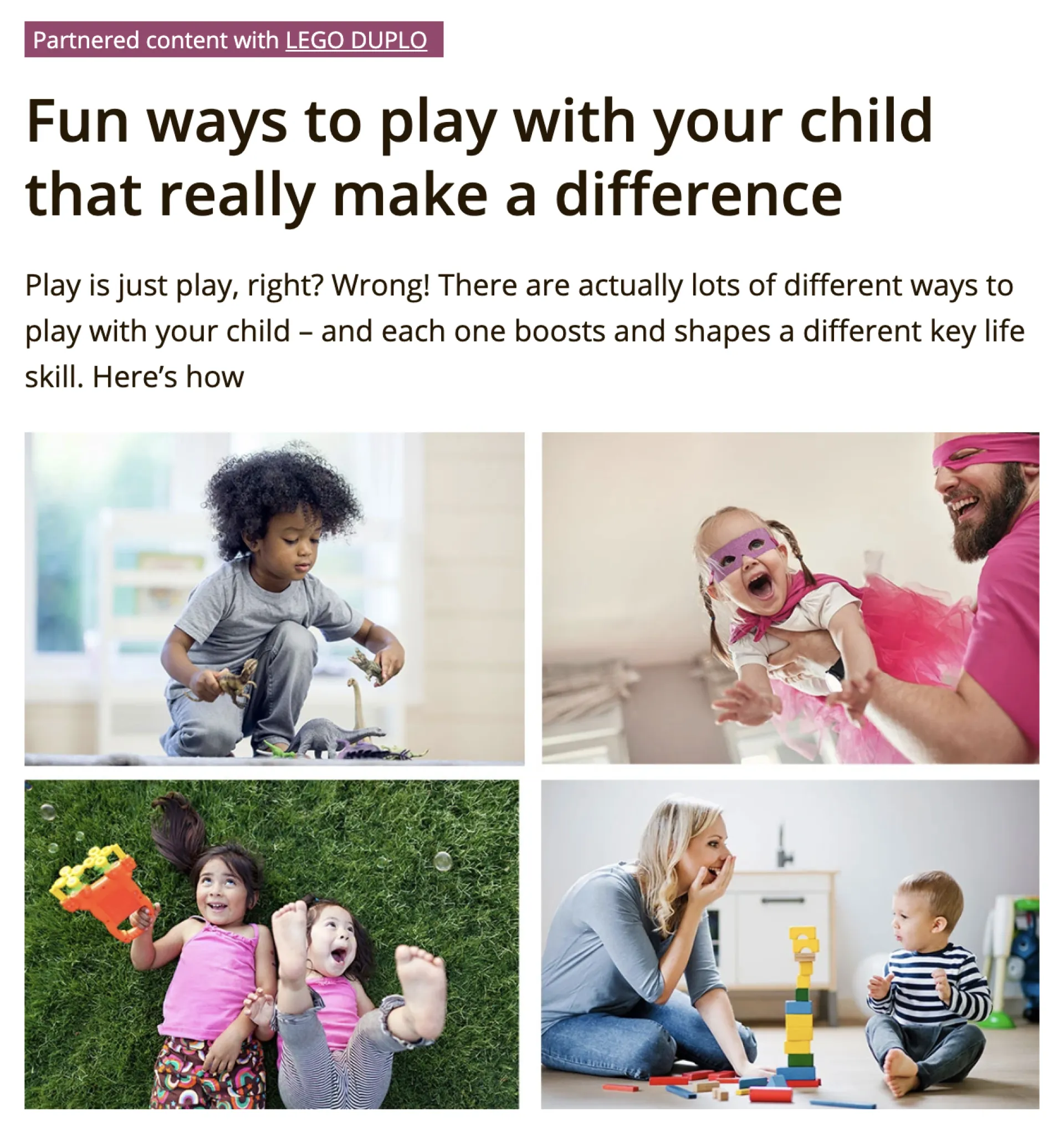 Goals and objectives
The key objective for the LEGO® DUPLO® campaign was to raise awareness of the brand amongst new users. By reaching parents with children aged 2-4, LEGO® DUPLO® wanted to inspire parents to create and connect with their children by arming them with the tools and knowledge of games to play with LEGO® DUPLO®. A top priority was to highlight to parents the importance of learning through play to show how just 10 minutes of creative play can make a difference to child development and enjoyment.
We set key objectives in order to achieve these goals: to implement a diverse multi-media plan using several articles that would intrigue users, transporting them into the world of LEGO® DUPLO®, with educational and inspiring content for both parents and their children. Utilising the pre-established MadeForMums community, we proposed a series of 3 native articles to promote 2 new games created by Immediate Media using the LEGO® DUPLO® products:
Scoop and Build.
Wiggly Wheels.
Two 90" UGC videos were used to display these games which were cut down into 30" and 10" videos to be promoted across social media via reach and video view campaigns. These were delivered via a combination of on-site native drivers and highly targeted off-site amplification via our social channels.