Native advertising on social media can seem overwhelming. The various social media platforms are quite different from each other, and it might feel a bit hard to fully wrap your mind around their full potential in a native ad strategy.
We'll try to demystify it for you – it's really not that complicated, we promise – but before we do let's take a second to discuss why you should use native advertising on social media in the first place.
The answer can be summed up by the old adage "meet them where they are". We probably not breaking any news by saying that people spend a lot of time on social media. A lot! As of 2022, the average social media usage worldwide was 2 hours and 27 minutes.
But remember, that's the global average across all age groups. For young people the number can be much higher. With teens' daily screen time at 8 hours and 39 minutes at the outset of 2023, and studies showing that roughly half of all screen time goes to social media, our quick math tells us they are spending close to five hours a day on social platforms. 
Where is your target group?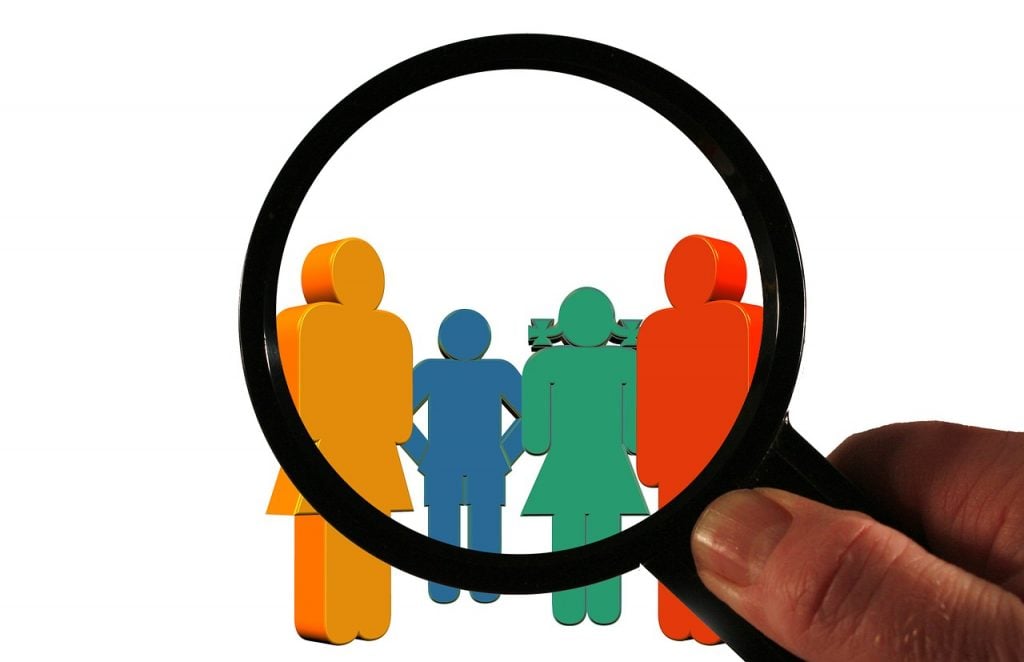 One of the main goals of native advertising is to be present where your target group is hanging out. Native ads take advantage of an existing audience by publishing content on an established platform. Which platform that should be is going to depend largely on your target audience. It doesn't take a marketing genius to realize that a sponsored LinkedIn post is probably not going to connect with Gen Z any more than an In-Feed Ad on TikTok is likely to grab the attention of c-level execs. 

That is why defining your target group will lead you to the best social media platform to reach them. The choice will depend on your business and the goal of your campaign, but chances are that one of the places your target group hangs out is on social media. It's more a question of defining which social media platform they use than if they use any.
With that in mind, let's take a look at your native advertising options on the most popular social media platforms. 
→ RELATED: Native Ads And Social Ads, What's The Real Difference?
Instagram: Sponsored content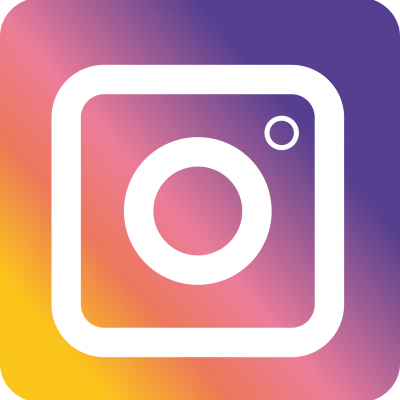 Sponsored photos and videos on Instagram can be a great way to connect with your target audience. A whopping 1.32 million active users can be reached by advertising on Instagram, making it an obvious choice to extol the virtues of your business. Instagram users have also been shown to be receptive to advertising – 90% of the platform's users follow at least one brand, demonstrating that there is already a receptiveness to hearing from, and connecting with, brand messaging. In fact, research has found that users are ten times as likely to engage with brands on Instagram ten times more than they are on Facebook.
So, how do you reach and engage audiences on Instagram? There are two primary ways to sponsor content on Instagram: through the platform itself in the form of promoted posts or by teaming up with influencers through paid sponsorships.
Promoted posts look and feel like everything else on Instagram but will clearly be labelled as sponsored content. Brands can use Stories, Reels, Instagram Video or Feed Video to put their stories in front of users.
Whichever form the ad takes, the idea is to present the sponsored content in a way users already know and enjoy. Instagram has powerful advertiser tools that allow various ways to define and target an audience. These ads can be created, targeted and tweaked in Meta's Ad Manager, the same platform used for sponsored content on Facebook.
Teaming up with Instagram influencers
Paid sponsorships on Instagram leverage the popularity of creators to reach new audiences. In this form of native advertising, brands team up with influencers to promote their goods and services from the creator's own account. This type of branded content will look similar to the influencer's regular content but will include a paid partnership label - i.e. the line "Paid partnership with [Brand Name] will appear below the creator's handle. 
→ RELATED: What to look out for with influencers in native advertising
To get an understanding of how this works, let's take a look at an example. When fast food giant McDonald's was looking for a way to connect with a younger audience in Denmark, it teamed up with Anders Hemmingsen, a well-known Danish influencer with one of the country's most followed Instagram profiles. Hemmingsen's account is based on user-generated content, and the plan was to host a SoMe award show on his Instagram profile, co-presented by McDonald's.
To say it worked would be an understatement. The campaign generated over nine million impressions, half a million votes and more than 30,000 clicks on the McDonald's app, which was over 300 percent above benchmark.
You can read much more about this innovative use of Instagram here. 
Facebook Sponsored Posts and Ads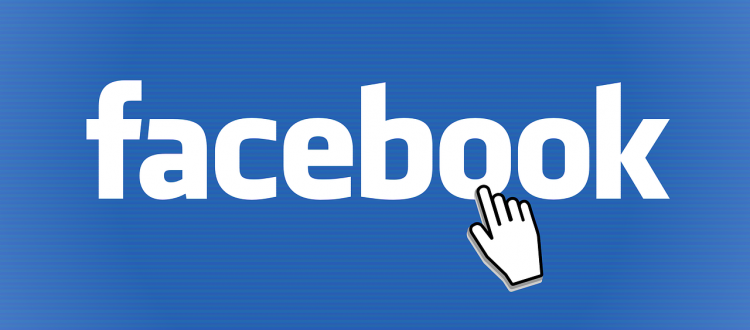 A Facebook sponsored post is a post that businesses pay for, in order to reach a larger audience than they otherwise would be able to organically.
A Facebook sponsored post is almost entirely like an ordinary post in appearance, as it looks just the same as all other posts inside a user's feed, the only difference is that a sponsored post is labelled as such.
It is essentially a normal organic post that you pay to 'boost' in order to reach an audience outside of the people already following your business on Facebook. It can take the form of a text post, a link to an article, a video, a photo or even a live stream. In short, if you can post it to Facebook, you can also boost it.
With organic reach on the platform on a steep decline, it has become increasingly important for brands and marketers to leverage paid content to boost the visibility of their Facebook business pages.
Sponsoring - also called boosting - a post on Facebook is quite simple. A step-by-step guide is available here.
In addition to sponsored posts, brands can also run Facebook Ads. These are created in the same Meta Ads Manager described above and allow for more options when it comes to creating your audience and allocating your budget. Unlike sponsored/boosted posts, they can run for as long as you'd like.
Meta also offers Facebook Automated Ads, in which the platform will ask a series of questions about a brand's business and goals and then provide suggestions about how to set up an ad, including inputs on images, budget and audience, based on these objectives.
→ RELATED: How to drive results with sponsored posts on Facebook
Native advertising on TikTok
TikTok is an absolute juggernaut, especially when it comes to younger audiences. Exactly how many users advertisers can reach on the platform is difficult to say with certainty – but it is a lot. According to the platform, there are some 1.53 billion TikTok users worldwide and one billion of those are monthly active users. The company says that advertisers could reach 1.051 billion users aged 18 and above on TikTok as of January 2023 but TikTok only reports advertising audience data for users aged 18 and above in some countries but allows those 13 and above to use the platform (and if you happen to know someone under the age of 13 you'll also know that kids find a way to get on the incredibly popular video-sharing platform).
TikTok's advertising tool is very similar to Meta's so those already advertising on Facebook and Instagram will find TikTok fairly straightforward. TikTok's ad tools let brands target relevant segments, select specific ad placements and plan the scheduling and budgets of their ads on several levels.
TikTok offers several ad formats such as TopViews, Brand Takeovers, Hashtag Challenges and Branded Effects (lenses, masks, etc.). In addition to these ad formats, TikTok also has the In-Feeds Ads format and Spark Ads, a format specifically made for native advertising and one that allows brands to utilise user-generated content (with consent, of course).
For a breakdown of these different options, read our guide to native advertising on TikTok.
Targeting Gen Z with TikTok
TikTok is incredibly popular with Gen Z and is thus a go-to platform for brands that want to engage a younger audience. For an award-winning example of how this can work in practice, we turn our gaze to Croatia.
When A1, one of the country's biggest telecom providers, wanted to promote its new music platform, the A1 Xplore Music app, to a young audience it teamed up with the agency 24sata to launch an online talent contest on TikTok and YouTube. TikTok members with over 1,000 followers were encouraged to make an innovative video and post it on their profile. Those TikTok videos were then aired as an episodic talent show on YouTube that invited viewers to choose the winner at the finale.
The campaign set the Croatian internet on fire. It was everywhere – challenges, dances, music, full-length videos, short clips, interviews and behind-the-scenes snippets. A1 TikTok's profile grew by more than 15 percent during the campaign and proving that it resonated with the target audience, A1 was even recognized by Gen Z Croatians as the "coolest brand" in the telecom category. Read more about this innovative use of TikTok here. 
Sponsored updates on LinkedIn

With a sponsored update on LinkedIn, your company can easily promote any post to a targeted audience's feed. It's a great way to expand your reach and connect with new followers and is especially effective in B2B marketing.
Sponsored LinkedIn content can be a single image, a video, a carousal, job listing or an event ad. The content will look just like LinkedIn's regular content except for a 'Promoted' tag.
LinkedIn has a lot of information on the users' jobs, titles, locations, education levels and companies, which all make for good filtering when choosing your audience. Sponsored content can be created, targeted and measured through the LinkedIn Audience Network, a powerful tool for B2B marketers.
With a sponsored update on LinkedIn you might not get as much traffic as on other social media platforms, but you will get highly qualified traffic.
Achieving top-of-mind awareness on LinkedIn
To get an idea of how sponsored updates on LinkedIn can produce real results, let's look at another Native Advertising Awards gold medal winner.
Electronics manufacturer Lenovo wanted to make sure it was part of the consideration process when companies made IT purchasing decisions. A content marketing strategy aimed at strengthening brand awareness included sponsored LinkedIn posts designed to drive the target audience through the buyer journey – from awareness and consideration to conversion.
The focus was on organic geo-targeted posts on Lenovo's LinkedIn company page and promoting only the top-performing organic content using Sponsored Content ads. They also optimised for mobile with visual content.
When targeting businesses, it is critical not to lose sight of the human at the heart of the buying journey. Adding humour, inspirational messages and a conversational tone to the LinkedIn posts was an extremely effective strategy for Lenovo and should be something you consider for your LinkedIn campaign as well. 
→ READ MORE: How a multinational electronics 
company mastered native advertising on LinkedIn
Twitter: Promoted tweets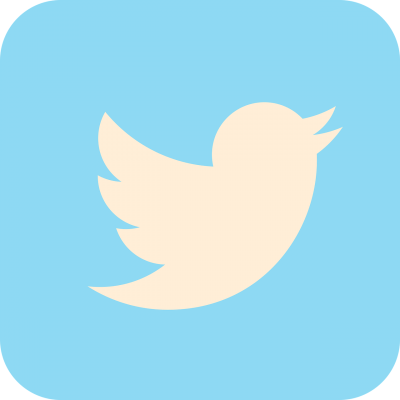 Promoted Ads on Twitter can help you expand the reach of your content, by presenting your best content to your followers as well as people who aren't following you. Yet!
When creating your promoted tweet, you can select an existing tweet to promote or create a new one with a specific, promotional purpose in mind. The promoted tweet will be visible in a user's timeline on any device if Twitter finds the tweet relevant to the user. The tweet itself can be text-only or include images or videos. Use the promoted tweet in whatever form makes sense to you, but if it is part of a native ad campaign, remember to promote content instead of offers, deals or discounts.
Whatever the Promoted Ad contains, it's going to look precisely like a normal tweet except for the 'Promoted' tag, and you can use it to drive traffic and leads as well as offer deals or promote sales.
These can be placed in users' timelines, search results pages, user profiles and, more recently, even with the replies to other Twitter users' tweets.
To address the elephant-sized blue bird in the room, advertising on Twitter has been a bit of a different beast since Elon Musk took over the site in 2022. Many advertisers, including 50 of Twitter's top 100 advertisers, paused their efforts on the platform and a flood of "irrelevant & annoying ads" (in Musk's own words) have filled the void.
But there's no telling what the future holds for the platform. As of January 2023, Twitter had some 556 million users – still an enormous audience for native advertisers. Twitter has proven its effectiveness with advertisers before and it is far too early to consider writing it off completely.
Here are four great examples of native advertising on Twitter. 
Conclusion
As you can see, there are many ways to utilise social media in your next native advertising campaign to reach a wider audience and engage with potential customers in a more organic way. There are literally billions of people using social media every day and the platforms themselves have powerful advertising tools that will allow you to design, target, monitor and adjust your native advertising campaigns. Because social media platforms provide various ad formats, including text, image, video, and interactive ads, brands can create engaging and visually appealing content that captures attention and stops thumbs.