At the Native Advertising Institute, our definition of native advertising is paid advertising that matches the look, feel, and function of the media it appears on.
While the term native advertising has been used for some time, it has gained relevance as people have become more aware of and concerned about online advertising practices like clickbait, ad fraud, and ad blocking. Native advertising is one of the solutions to these challenges and presents a unique opportunity to bridge the gap between companies and customers. As such, native advertising provides a great opportunity for media companies to get additional revenue.
What are native ads?
The concept of native advertising actually dates back to the 1940s when advertising was print-only and the goal was to "fit in" with the look and feel of the publication in which it was placed. Native advertising has evolved from that to now include all kinds of paid content that are designed to blend into the form and function of the channel it appears on.
Rather than using the advertiser's own channels, native advertising leverages the efforts of a publisher to attract a larger audience. But to reach and engage the publisher's audience, native ads must fit within the site's own content universe.
Thus, native advertising's performance is dependent on high-quality content, and in this regard, it is quite similar to content marketing. However, content marketing favours producing content via owned channels, whereas native advertising capitalises on an audience developed by a third-party website.
Of course, native advertising can and should frequently be incorporated into a content marketing plan. Native advertising is an additional method for reaching a highly-targeted audience through excellent content.
Advertisers increasingly have to get creative as audiences become more sophisticated in the ways they discover and interact with content. This is where native advertising comes in. Studies have shown that native ads have a click-through rate that is 8.8 times higher than traditional display ads. Here are some other top-level highlights:
Consumers look at native ads 53% more than they do display ads
Native ads create an 18% increase in purchase intent and generate 9% higher brand affinity than banner ads do
Not to mention, engagement with native content is found to be on par with - or in some cases, slightly higher - than engagement with regular editorial content
Additionally, native ads are less intrusive and thus less likely to annoy or distract consumers. This results in more clicks and better engagement and conversions if the destination is compelling and speaks to the user's needs and goals.
Why use native advertising?
Native ads blend in seamlessly with their surrounding content, whether that's in a printed publication, a website or social media. This makes them more likely to be read, clicked and shared by your audience.
Native ads are content-based and should offer something that is valuable in and of itself. This means brands can focus on substantive engagement like comments and shares.
Publishers can target the right audience for advertisers by using the data collected through first-party data like sign-ups or user profiles. This can lead to higher engagement rates since the ads will be relevant to readers. Native content is much more likely to build trust and loyalty than traditional "spammy" ads.
Native advertising allows advertisers to create ads that are highly relevant to readers, so they are more likely to be clicked and shared, and it can actually be less expensive than other forms of online advertising, especially when it is done on publisher sites.
Types of native advertising
As formats of content within digital platforms have grown, so has the variation in native advertisements. Here are some of the most common formats for native ads:
Articles: Long-form content pieces that are mostly made up of written words, images, and videos.
Images: Single photos or "Visual content" is one of the most common types of native advertisements.  
Videos: Captivating and informative "Explainer videos" are a very common form of native advertising nowadays.
Social media: Paid posts on social media platforms like Facebook and Instagram are a popular form of native advertising.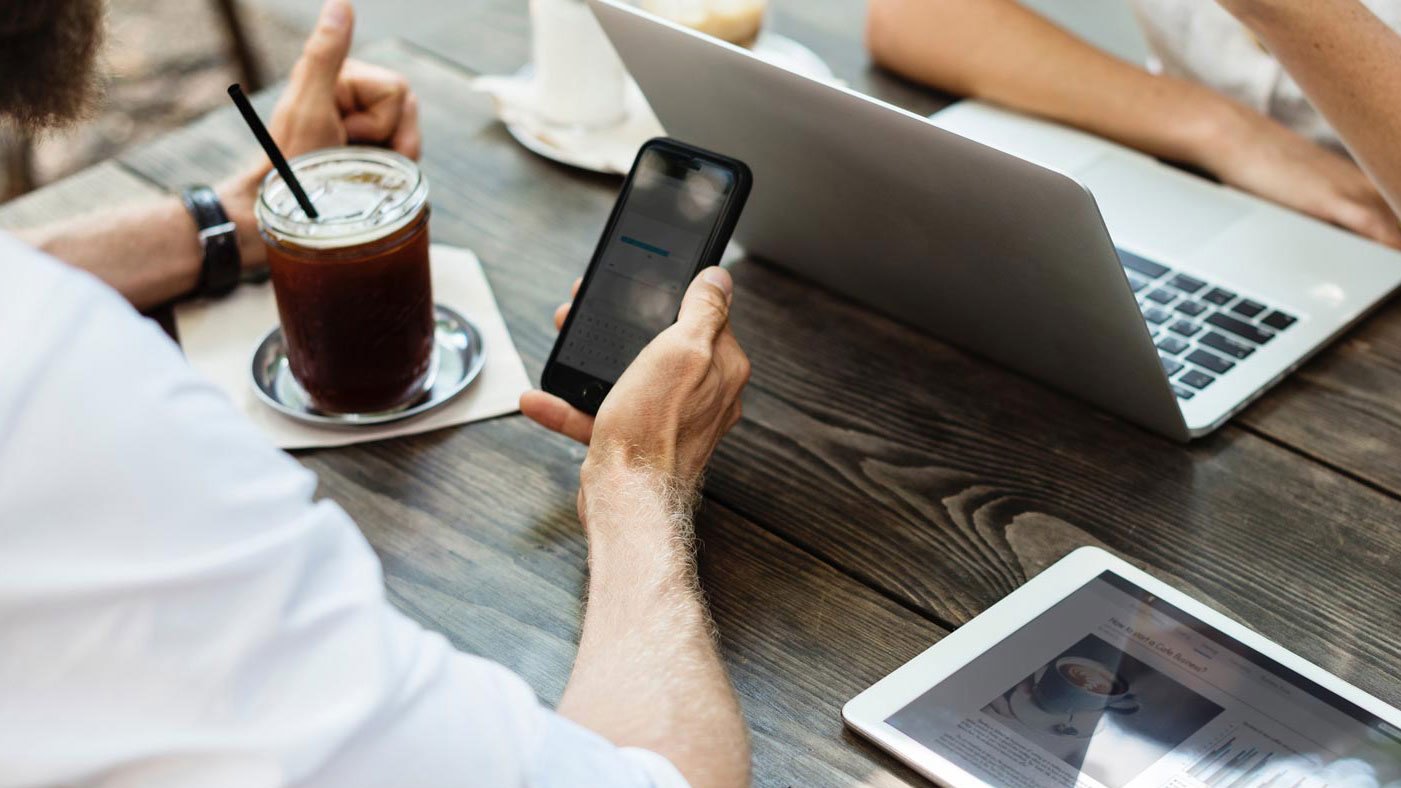 → RELATED ARTICLE:
Types of native advertising: What publishers and advertisers need to know
Top native advertising platforms
Once you've decided on the format of your native ad, you'll need to choose a platform where you can publish it.
For example, every brand's own website is a potential native ad platform. However, keep in mind that publishing native advertising on your owned channels may affect the overall user experience and brand impression. Any native on a brand's own channels should be designed to be engaging and useful.
As mentioned before, social media sites like Facebook, Instagram, TikTok and other platforms also host native ads. These in-feed ads look precisely like the other content the social media user encounters, but are clearly labelled as "sponsored" or "promoted".
→ RELATED ARTICLE:
How to use native advertising on social media
Many publishers, ranging from big to small, also host native advertising and branded content. This can be done through direct arrangements with the publishers themselves or via the numerous native ad networks out there, such as Outbrain, Taboola and Nativo. Also known as content discovery platforms, these networks can place native content across multiple publisher sites.
The goal is to figure out which platforms, social media pages and/or groups, and media outlets have the attention of the brand's target group and then create exceptional content that suits the media's style and format and engages the audience.
→ RELATED ARTICLE: 
The top native ad networks for scaling your business
Is native advertising deceptive?
As native advertising gained in popularity, it has also faced some criticisms. Some argue that when advertising blends seamlessly with the surrounding editorial content, audiences can be deceived into consuming a commercial message against their will.
This isn't entirely unfounded. The native advertising industry has to accept that it has helped to create this perception. The unfortunate reality is that some native advertising is not clearly labelled as such.  
While publishers are required to label native ads, many try to make their labelling as subtle as possible and some still refrain from labelling altogether. In 2018, for example, 9% of publishers globally were still not labelling native advertising. In the magazine industry, that number is 14% while a whopping 34% consider poor labelling practices to be the greatest threat to native advertising.
Native advertising is not meant to be deceptive or to pass for editorial content in an attempt to trick audiences. It's meant to provide something of value. The problem is that many practitioners have thought that by tricking audiences into consuming native ads, they will be able to have a greater impact. Some still think this way.
It turns out, the opposite is true. Research shows that the more transparent and explicit a sponsored label is on a native ad, the more receptive the reader is to it. This is particularly true if the ad is contextual and relevant to the reader's experience.
While we're seeing more and more truly exceptional and high-quality examples of native advertising springing up left and right, we still also see low-quality examples that give the discipline a bad rep. For a crystal clear example of what not to do, just think back to when the Atlantic ran a native ad for Scientology.
→ RELATED ARTICLE:
Three native advertising successes and three epic fails

3 tips for creating successful native advertising
1. Be authentic.
Perhaps the most important thing to remember when creating native advertising is authenticity. Authentic content inspires trust and engagement. Authenticity is also the key to getting readers to click through to your website and make purchases. In fact, an authentic voice should be the basis for all your marketing efforts, not just native advertising.
The best native ads are those that are relevant to the audience you're trying to reach. If your ad doesn't seem appropriate for the platform it's hosted on, it's unlikely to be clicked on or shared. Your ad should be tailored to where it appears: the design, tone, wording, and images should all be appropriate for the platform and should match the regular content that will surround it.  
Remember, people don't like to be sold to but they do like to buy things. Native ads that provide useful information are more likely to be clicked and shared, thus sending your audience along a potential buyer's journey.
2. Be non-disruptive.
Native ads are designed to fit into whatever platform or site they're on, which can encourage users to engage with the content rather than glancing over what they perceive as a more intrusive advertisement.
3. Create a plan.
Have a plan for what you want to achieve with your native advertising and measure the results. Keep track of the metrics that matter to you and use this data to improve your native campaigns.
Measuring success with native advertising
One metric to keep an eye on while measuring the success of your native advertising is engagement. This can be defined as interactions such as clicks, comments or shares.
Another important metric is clickthrough rate (CTR), which refers to the number of times people click your ad, divided by the number of times your ad is shown.
Brands can also track the average cost per click (CPC) and the average cost per acquisition (CPA) of their native advertising. CPC refers to the amount paid for every click on the ad while CPA refers to the amount paid for every conversion, sign-up or sale that results from the ad. Another useful metric is return on investment (ROI), which refers to how much revenue the ad generates compared to how much it cost.
Media companies can use many of these same metrics and can also measure the engagement of their own editorial content as a way to better understand how native ads impact the overall audience experience. Similarly, measuring the overall time spent on the site can also provide a good indication of the performance of hosted native ads and sponsored content. Arguably the most important metric for media companies, however, is the revenue generated by the native advertising campaigns.
Examples of great native advertising
Competition in the field of native advertising is getting stronger and more creative. We see that each year when we hand out the Native Advertising Awards.
There are many examples of exciting campaigns, and our blog is full of them. But for the purposes of this guide, we've picked three winning campaigns from 2022 that successfully implemented modern principles of native advertising. Let's see what they are about and what you can learn from them.
TikTok Talent Show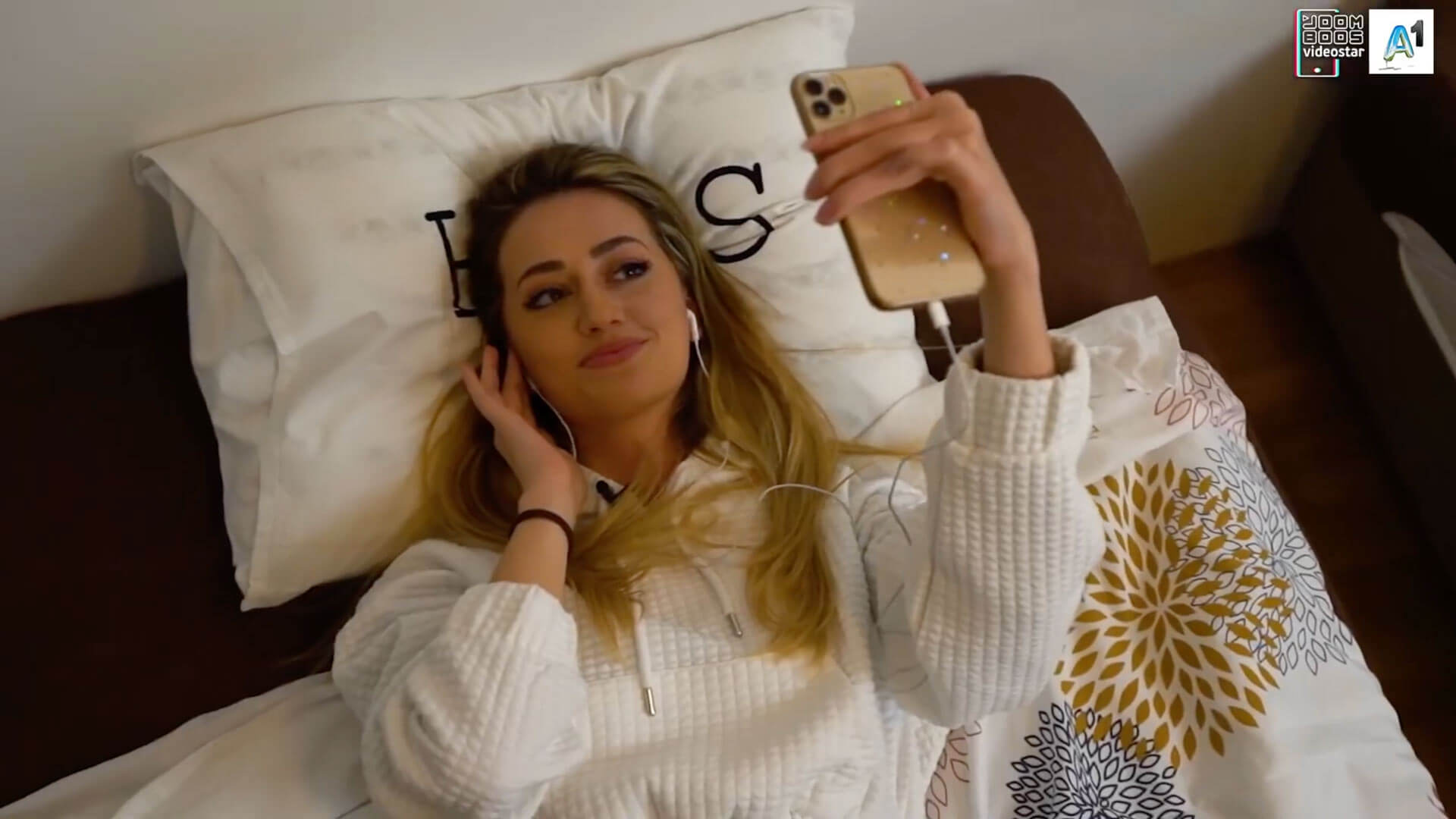 This campaign took home three gold medals and two silvers in 2022 and with good reason. Croatian telecom provider A1 and agency partner 24sata captured the attention of the allusive Gen Z audience by meeting them where they are: TikTok and YouTube. To promote its new music platform that allows users to listen to their favourite songs and trending TikTok music hits, A1 and 24sata created an online talent contest that invited TikTok users with at least 1,000 followers to make a creative video and publish it on their own profile. Those performances were then played on YouTube over a series of episodes that ultimately crowned a winner. The campaign set the Croatian internet on fire with challenges, dances, music, full-length videos, short clips, interviews and behind-the-scenes snippets. And it produced undeniable results for A1, even recognition from Gen Z as Croatia's "coolest telecom brand"
→ Read more about the award-winning campaign here. 
Art is Coming Home
This campaign made the best of a bad situation and proved that, despite rumours to the contrary, print's not dead yet.
When the grand opening of Norway's new National Museum of Art was postponed for well over a year because of the COVID-19 pandemic and building delays, it left the museum's impressive collection unavailable to the public.
With art lovers unable to come to the museum, it was decided that the art should go to the people. The National Museum sent key works from the collection to places where the work or artists had some local connection. And not just the places you might expect. Priceless artwork was displayed at a prison, a refugee centre and in one incredibly emotional scene it was brought directly to the home of an elderly woman whose health kept her from travelling. 

The campaign was built on a series of sponsored articles that were placed in 56 different local newspapers under the theme Art is Coming Home (Kunsten kommer hjem), demonstrating the enduring power of local printed media.  
→ Read more about this two-time winning campaign here and here
Saving Ithaca's Seas
Hyundai : Journey to Ithaca from BBC StoryWorks on Vimeo.
Our final example demonstrated the power of beautiful visuals and a compelling story. In a campaign that won gold for Best Use of Video, BBC StoryWorks produced an emotional and informative film documenting the clean-up of an abandoned fish farm by the NGO Healthy Seas in the waters surrounding Ithaca, Greece.
The documentary focused mainly on the NGO's work, linking the common environmental goals with Hyundai's commitment to developing a circular economy.  Hyundai's dedication to social responsibility is woven throughout the film, which closes on a global call to fight for a sustainable future while showcasing Hyundai's use of ghost gear in its products.
When we interviewed BBC StoryWorks senior vice president Richard Pattinson, he called the film "a really, really good example of what native advertising and branded content is at its best." We agree and think you will to when you see the video for yourself: 
→ Read more about this two-time winning campaign here and here
Takeaway
Native advertising is an effective method for brands to establish trust and engagement with their target audience and for media companies to generate revenue. 
By creating high-quality content and targeting specific demographics, geography, and customer intent, brands can increase website traffic and boost brand awareness and sales.
Because native ads are less intrusive and annoying than traditional ads, they provide a better overall user experience. For publishers, this can result in higher retention rates, a better relationship with the audience and additional revenue.
Native advertising allows for relevant material to be shown to the right audience at the right time, making it a valuable tool for online marketing efforts.