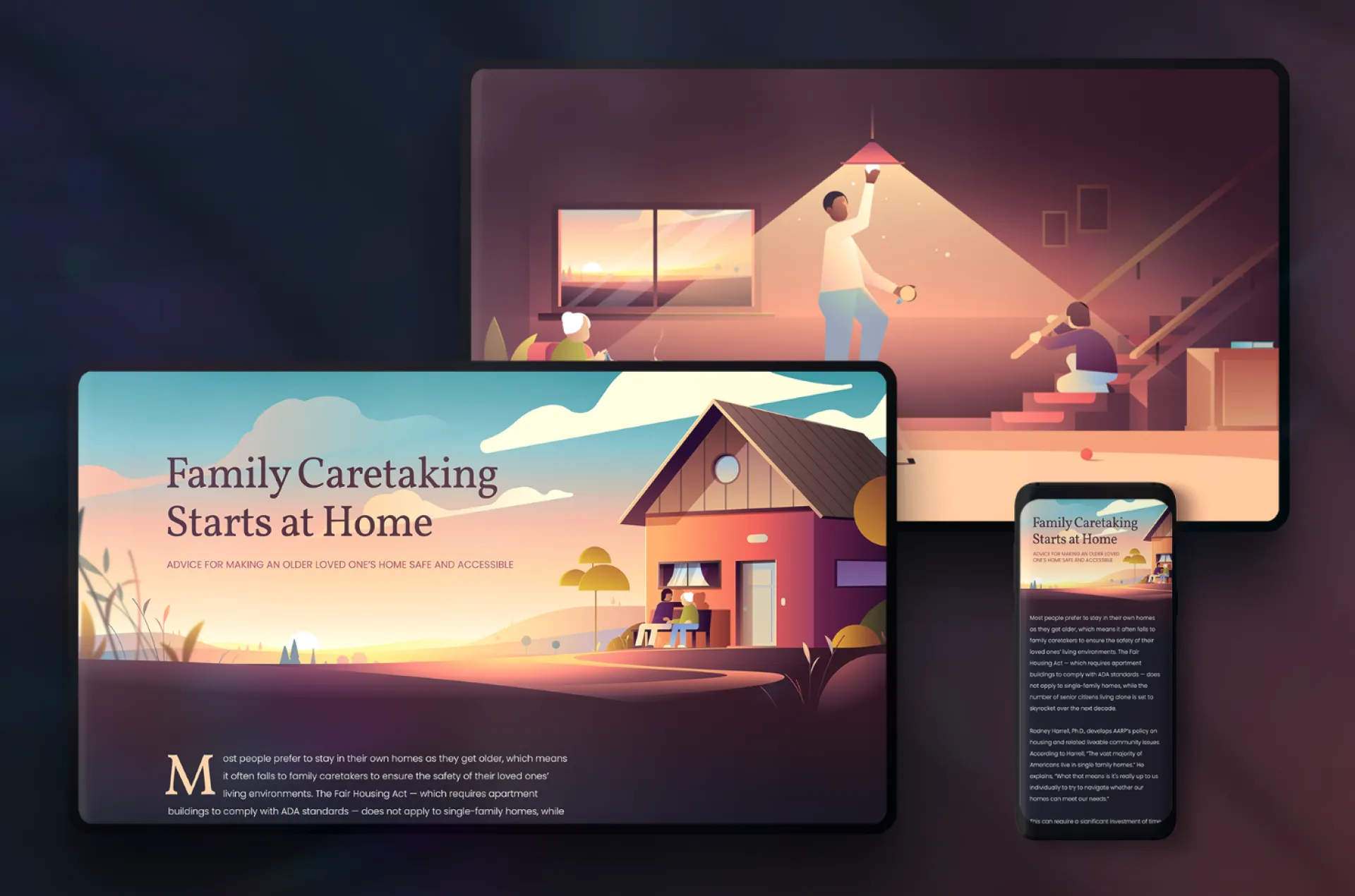 Goals and objectives
Chances are, if you have an elderly parent, relative, or in-law, you are a caregiver — and you may not even know it. In fact, there are as many different kinds of caregiving as there are needs to be met for loved ones who can no longer be
fully independent.
In partnership with AARP, TIME provided a new perspective on caregiving and highlighted the ways individuals may be a caregiver without even realising it. The Changing Roles of Caregiving breaks down various types of caregiving that actually exist, and explains how and why each is so important to caring for our ageing loved ones.
This series helped audiences self-identify as caregivers when they may not have done so previously, and illustrate the importance of this recognition in creating a better life for their loved ones. By incorporating AARP's assets and expertise, we positioned AARP as an essential resource for today's individual caregivers and showcased all of the tools available for providing even better care.