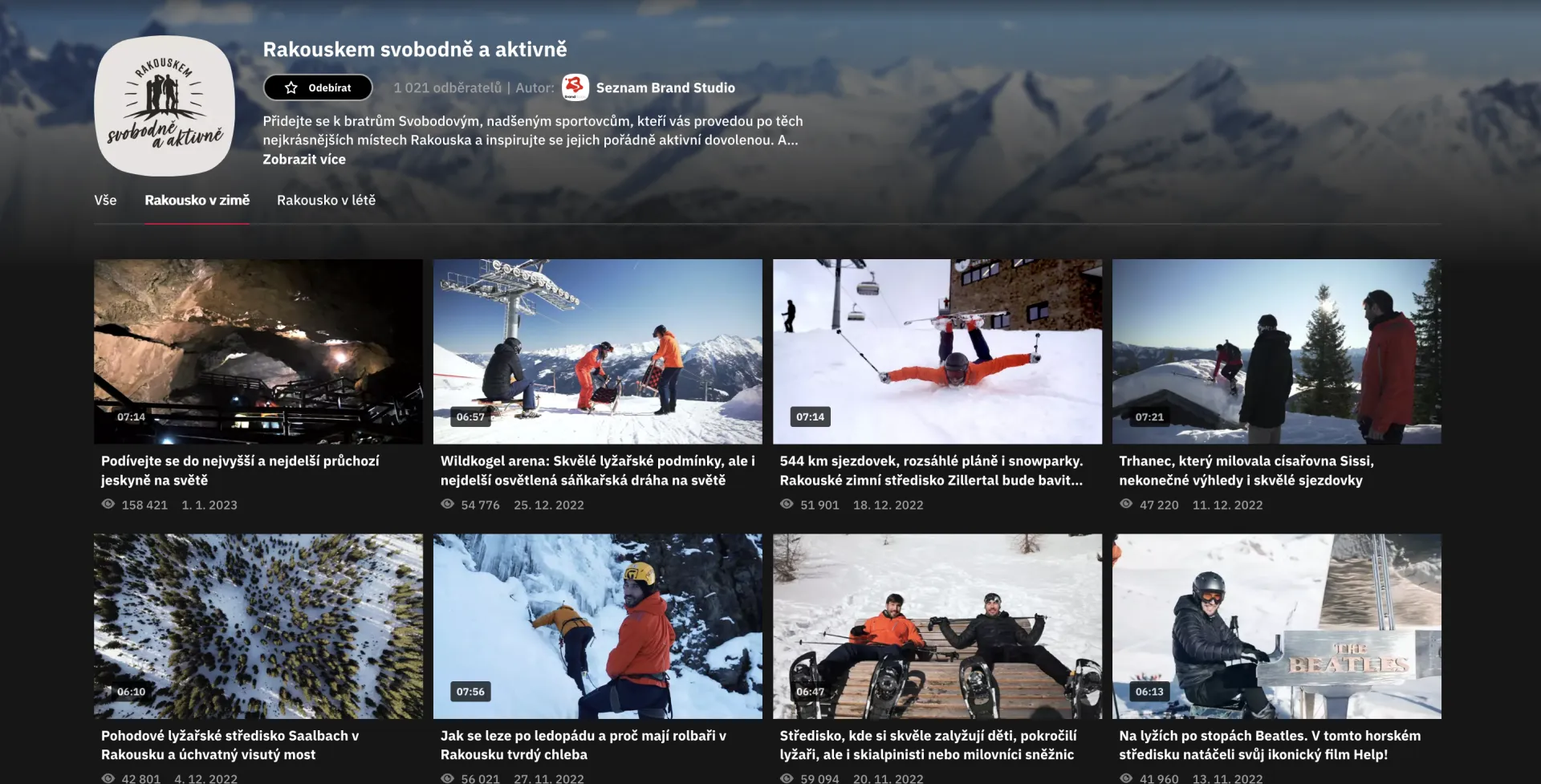 Goals and objectives
"Österreich Werbung", the project commissioner, is the national tourist organization of Austria. Its main goal is to promote Austria as a tourist destination. The main mission of "Österreich Werbung" is to work together with Austrian tourist partners to preserve and strengthen the competitiveness of Austria as a tourist destination.
Our common goal was to motivate Czechs to go on a winter holiday in Austrian ski resorts. Czechs are a nation of passionate skiers, so they enjoy spending their winter holidays in the mountains. Surveys show that every third Czech goes skiing every winter. And it is precisely them that we decided to target with our campaign.
The goal was to show winter destinations in the most attractive way possible and to lure our target group to these places. Our competition was not only the Czech Republic, where most Czechs stay (30%), but also other countries within reach. Before the campaign, Austria was considered the most favourite destination for winter holidays by 25% of Czechs.