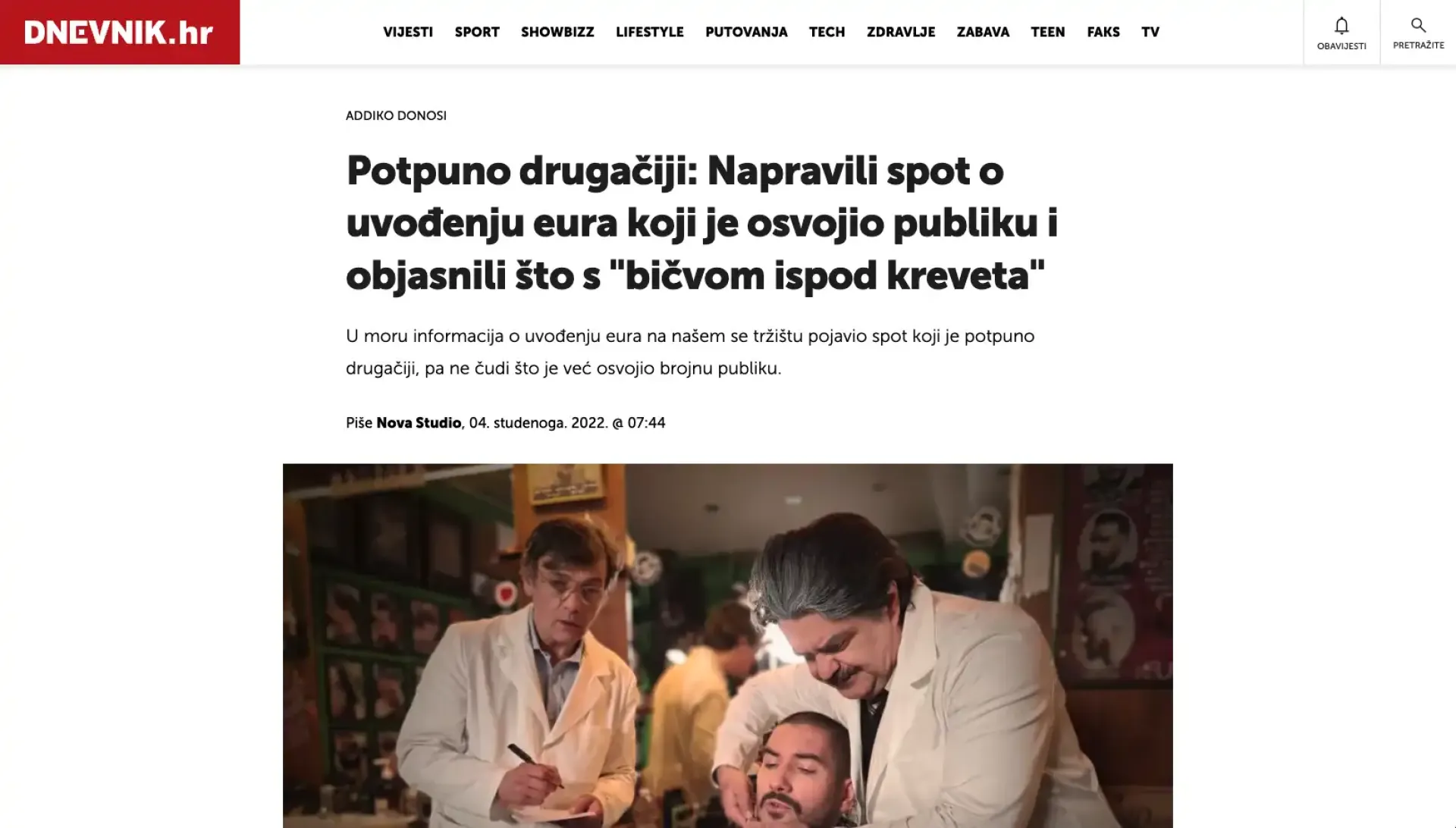 Goals and objectives
At the end of 2022, Croatia found itself on the verge of joining the Eurozone and Schengen. The demanding process of converting the national currency and switching to the euro was ahead of us. A special burden fell on the banks, because they had to inform citizens to deposit cash in their bank accounts as soon as possible in order to avoid crowds in January, and to use card payments whenever possible during the conversion process. Banks also had to explain to small entrepreneurs the necessity to stock up on euro banknotes in time because the rule of payment in two currencies was valid for the first two weeks of 2023.
Addiko Bank wanted to reach as many citizens and small entrepreneurs as possible, including their clients, with a very limited budget of only EUR 22,300.00 + VAT for (production & publishing), and inform them about the upcoming conversion of the national currency to them in a simple, fun and unobtrusive way.
Given that many terms like 'fixed exchange rate', 'advance supply of euros' and 'dual currency payment period' were quite complicated for ordinary citizens to understand, we had to find a way to simplify them and relate them to real-life situations that were familiar to all.
Since all banks were facing the same challenge, we expected the media space to be clogged with sponsored announcements about the euro conversion. Therefore, we knew that our story had to be completely different to break through and reach a wider audience.