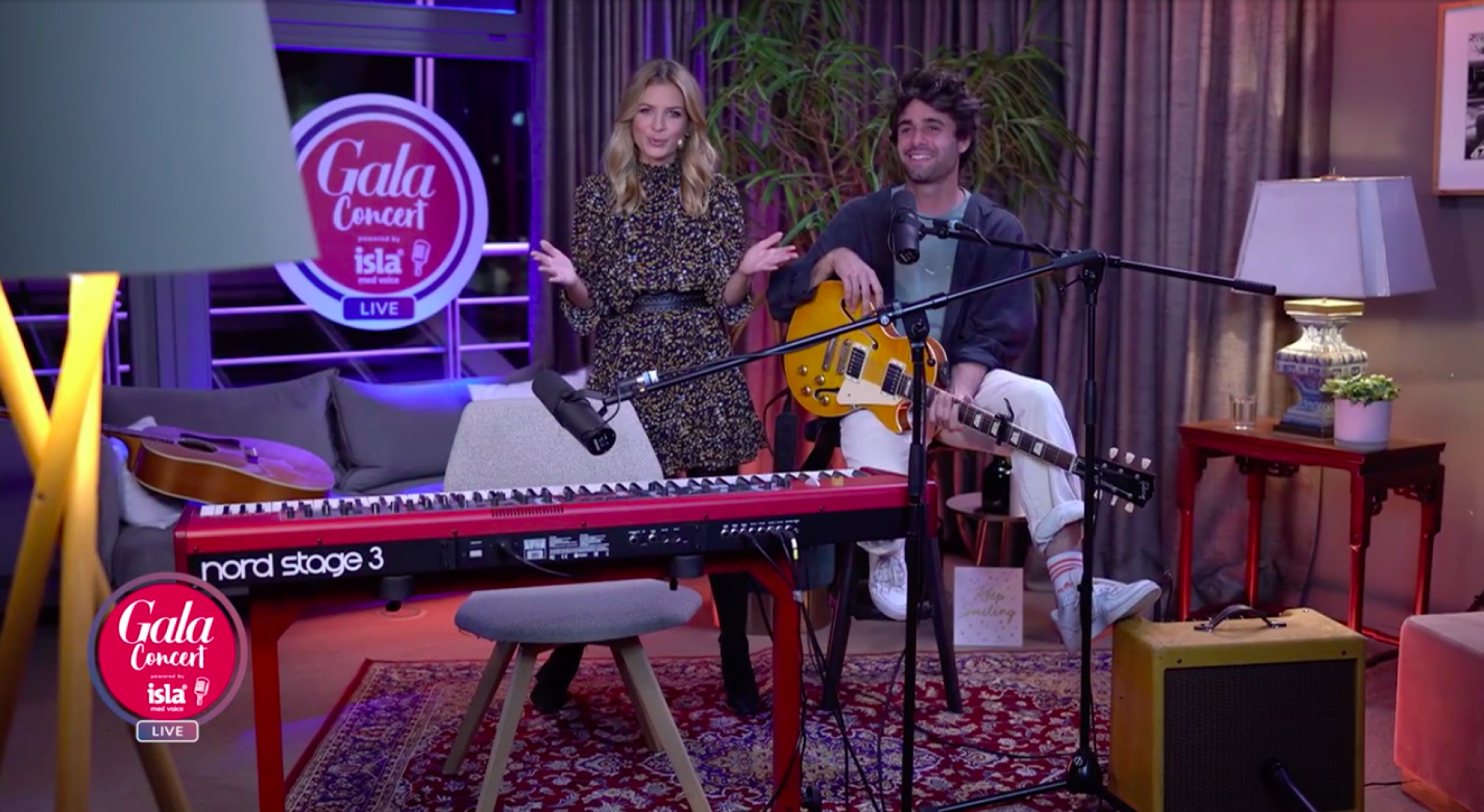 Goals and objectives
The product line isla® is one of the most successful brands of the pharma producer Engelhard (Arzneimittel GmbH & Co.KG). While the products isla® med akut and isla® moos are associated with a cold & enjoy a huge reputation, isla® med voice wants to be recognised as a product that helps you with strained voices.
The topic "voice" therefore is an essential part of the product´s DNA & communication, which also gets obvious by the name isla® med voice – and when we talk about voices, singing is probably the most emotional way to demonstrate the power of voice. In addition to that, the campaign wanted to bring a little joy and fun to the users. Due to the fact that all concerts were cancelled because of Covid-19, the idea came up to host concerts that everyone was able to watch at home.
Hence, the main objectives were to position isla® med voice as the perfect product for strained voices and to link the product with the topic voice. Other objective was to find a creative media idea to expand the target group to a younger audience. That's how the idea was born: "Gala Concert powered by isla® med voice – Giving voice to young talented artists."
The choice to support young talented musicians instead of famous acts was also a decision made consciously and an important instrument of the campaign. Unknown talents should get the chance to show their unique and special voices. Besides, the campaign had a positive impact on the music industry.